Have a BLAST and improve your skills.
Hello to All,
I just want to share with you the chances of playing in the near future. I have been in contact with the college and the facility we use is still set up as an emergency site for Covid-19 overflow cases. I understand that agreement is expiring in December and the college hopes to regain use of the Sportsplex this coming January. In a best-case scenario, we may be able to play after the Christmas Break.  However, we will never jeopardize the health of any of us if there is any chance that we would contact Covid-19.  If the majority of students are not allowed back on campus, we too will not be able to return to play. 
Also, Mike the owner of JohnMax on Dougall has a very small patio and he has been struggling during these trying times. We encourage you to visit or order takeout if possible.
We have also decided to wave the credit we accumulated in order to help his business survive.  I trust you all will be okay with that small gesture of support for a local business.
Please stay safe and we will keep you updated if anything should change in the near future. Please check our website and if you have any inquiries please feel free to drop us a line.
Best Regards,
John P
OBITUARY
Phil Ochs
3 MAY, 1945 – 29 SEPTEMBER, 2020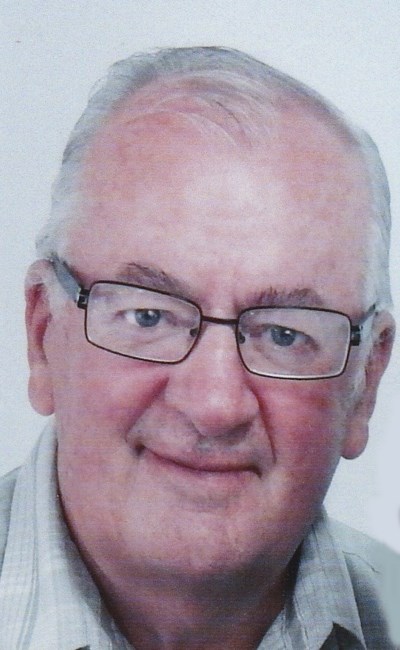 Passed away peacefully in his home on Tuesday, September 29, 2020 at the age of 75, surrounded by his loved ones. Beloved husband of Diane (nee McCready), loving father to daughters Julie Bastien (Jeff), Katherine Lessard (Brad). Cherished papa to granddaughter Taylor and step-grandchildren Jen (Mike) and Dion. Phil was the son of the late Katharina and Jakob Ochs, and dear brother to Jack (Mary Jane) and John, both of Windsor. Phil was also brother-in-law to Doug and Mary Lynn McCready of Richmond Hill. Phil was a loving and respected uncle of Shelley, Dave, Bryan, Mark, Trevor, Sterling and Heather. Many cousins mourn his loss in Canada, the United States and Germany. Phil was a proud member of First Lutheran Church Windsor, and was a founding member of Good Shepherd Lutheran Church Amherstburg, serving both congregations as president and in many other capacities, but most importantly, Phil was a member of the family of God. Phil influenced a great many young people during a 30-year career as a teacher, librarian and coach at Malden Central Public School and Colchester North Public School. His retirement was filled to overflowing with activities he loved – sports, volunteering, travelling, music, family and friends – both in Windsor and in Florida. Phil loved playing ball (both baseball and volleyball) and being a part of the WECSSO organization for 20 years. He was a dedicated WECSSO Executive member, having served on the Marketing Committee, Charity Committee and their Annual Remembrance Memorial Committee. He played in the Blue Division and served as a manager for a number of years. Phil was an avid photographer, and could always be found with a camera in hand – he was very talented. Phil also loved spending time volunteering at the Mission Thrift Store because he wanted to spread God's love to everyone. Phil was a genuine, caring and sincere person whose friendship was treasured by many. The family would like to genuinely thank all those who helped care for Phil in his courageous fight with cancer – Paramed (especially Tanya Shaw), the LHIN, and the Windsor Regional Cancer Center. Visitation will be held at Anderson Funeral Home & Cremation Centre, 895 Ouellette Avenue on Friday from 2-5 & 7-9 p.m. MASKS ARE REQUIRED. RESERVATIONS MUST BE MADE TO ATTEND VISITATION by calling 519-254-3223 between 9:00 a.m. to 5:00 p.m. A Private Service will be held at First Lutheran Church Windsor followed by the interment at Victoria Memorial Gardens. Donations can be made to the Canadian Lutheran World Relief Organization, Windsor Regional Cancer Center or The Mission Thrift Store. www.andersonfuneralhomewindsor.com
Some of the area's biggest Volleyball fans started HERE
Most of us are active retirees, busy exploring every possible way to get the most out of life.
When it comes to listing what we like about WECSVL, we ask: "Where should we start?" The great people, the fantastic facilities or the choice of league skill level… check, check and check.
We are always looking for new players. So feel free to contact us on our contact page.
Returning Members This Year
Upcoming Events
There are no upcoming events.
You can generate a new password by going to the login page and clicking on "Lost your password?". If you don't get a confirmation email please check your SPAM box. When you click on the link in your confirmation email you can either accept the password generated or you can enter your own. If you have trouble logging in just let Bruce know.
You are invited to the London Master's Senior Games London Ontario May 2 and May 3, 2020 Cost: $200.00 per team Round Robin format on Saturday playoffs on Sunday All participants must be 50 years of age or older in 2020 calendar year Men's and Women's Divisions For more info contact Mike Hook mikehook@outlook.com Please register by April 15, 2020
We Love it!
We have tried every sport in the world and nothing has helped with the heartbreak of couch potatoism. Until we discovered WECSVL and the great game of Volleyball.
People are talking about us
What ideas would suggest we put in this spot?
WECSVL pronounced "weks-vol"
Different levels of play depending on your abilities.
Volleyball for people 50+ in Windsor-Essex County Ontario Canada.
Competition, physical exercise and a group of great friends. Who could ask for anything more?
This is our brand new website and things will be changing as we move forward. See you on the court!